Back To Our Services
Here at Garage Door Openers San Dimas we are more than familiar with each of the parts of the garage door installation process. If you are confused about the options on the market and don't know which type of door to choose for your home or business location, give us a call and we will discuss the possibilities. A technician could arrive at the provided address to inspect the structures. This is also valid for our repair services. Nevertheless, before taking care of other aspects, you have to get the right garage door opener, which is what we are going to detail further.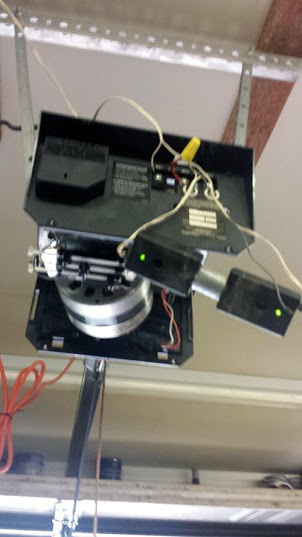 There are several options to consider when choosing a new garage door opener. Interested in a specific Chamberlain garage door opener? To make the best choice, you need to consult experts who work with the following opener brands: Chamberlain, Craftsman, Genie, Liftmaster, Marantec and Sears. Our company also acts as a distributor of these brands and can install whichever is most suitable to your set. The most important is to identity which type works best for you; for this, we take into account factors like durability, noise, or costs. The opener types: chain drive, screw drive, belt drive – each come with their particular qualities and, perhaps, drawbacks.
The good value of chain drive openers makes them still be very popular, despite of the noise they make. However, if you prefer being "warned" when the garage is being opened, this could be the right choice for you. As for the belt drive gate openers, these use a very silent rubber belt instead of the chain, which comes for a higher price in turn. The screw drive openers represent the middle way. These have fewer mobile parts, therefore require less maintenance. Also, installation is an easier process.
As many of our clients, you must be aware already of the mechanisms that need to be installed and in good shape in order to prevent damage to good or people who use the garage door. Since 1993, all garage door opener types are obligatory equipped with a safety mechanism that stops a closing door when something is in its way and reverses its movement. Thus you car, family members and pets are safe. Everything we provide our clients with is sure to comply with the existing regulations and requirements. We can install additional safety features if you want so. Sensors and remote controls are also within our domain of expertise.
Learn about your opener's requirements and needs
With the new standard garage door of openers, two remote control units must be considered.Depending on your requirements, we will provide you with the suitable type of remote, with single or multiple buttons. Besides, setting up a control unit on the wall is an easy job for us, and you don't have to worry about any damage to the structure. As professional installers, we employ skilled technicians and work with materials and brands a DIY-type of person would normally have no access to. With Garage Door Openers San Dimas you get the best warranties as well. Just note that opener components, like chains and belt, come with a separate warranty, usually shorter, because of the intensive usage they must face.
Back To Our Services