Back To Blog
The garage door is used as a main entrance to the home for many households. Continually, they are in use going up and down numerous times in a day. Modern overhead garage doors serve as home protection, curbside appeal, and a component of energy efficiency. Here are a few reasons why you should consider a garage door replacement and opener.
Improves Home Value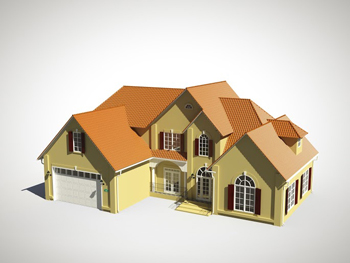 A new door not only complements the home's appeal, but it also improves the value as well. This fact has been suggested by at least 72 percent of people during a survey online. Data shows that real estate professionals increase the listing price when presented with the before and after pictures of the home with a new door. Usually the increase can be as high as 4 percent of the original appraised value.
Lowers Crime
Modern garage door openers have technology that warns the property owner that the door is open. This indicator typically comes with the installation. Law enforcement agencies suggest that most break-ins occur from a door that is left open or unsecure. Including this type of technology with your door system resolves this issue completely.
More Advanced Safety Features
Newer openers come with much more advanced safety features such as the photo eye. This is a sensor that detects when something or someone is in the pathway of a closing door. They are mounted six inches above the base of the garage. Upon detection, they automatically stop and start to reverse. This eliminates accidents such as the door crushing down on top of a person or object.
Complements the Home
A new garage door will make your home look even better. There are many styles, materials, and designs that are certain to match the décor of your home's exterior. The right door can separate your property from the rest in the neighborhood, giving it curbside beauty. Contact any garage door company in San Dimas for a recommendation on the best door for your home.